Dog Sledding: Nordkapp Expedition
The Nordkapp expedition: 3 people and 24 dogs, taking 11 days to travel from the arctic circle in Norway to the northern-most point of Europe, the Nordkapp.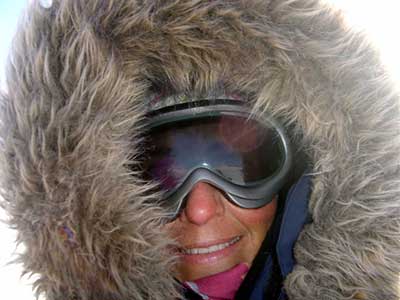 Posts about Nordkapp 2004 expedition, with Rona Cant & Cathy O'Dowd
Take one round-the-world yachtswoman, one high-altitude mountaineer, and one Norwegian dog-racing expert, 24 dogs bred to run, add herds of several thousand reindeer, mountains, lakes, lots of snow and place deep in Europe's last wilderness, the Norwegian Arctic. What do you have?