The 1st woman in the world to climb Everest from both sides
South Col-1996-1st South Africans * North Ridge-1998/99 * East-Kangshung-2003
I have been on four expeditions to Everest, attempting the mountain from all three sides, have reached the summit twice.
In the spring of 1996 I was the 'token woman' on the 1st South African Everest Expedition, climbing from Nepal via the South Col and reaching the summit on 25 May 1996.
In the spring of 1998 I attempted the North Ridge route, via Tibet, stopping just four hours short of the summit to attempt to aid a dying American woman. In the spring of 1999 I returned to the North Ridge and this time reached the summit on 29 May 1999.
And in the spring of 2003 I attempted to climb a new route on the notorious east face of Everest, but finally allowed common sense to prevail and backed off.
Everest has opened many doors for me over the years and for that I will always remember it with great affection, despite all the dangers and difficulties, the traumas and controversies. But I've no intention of going back!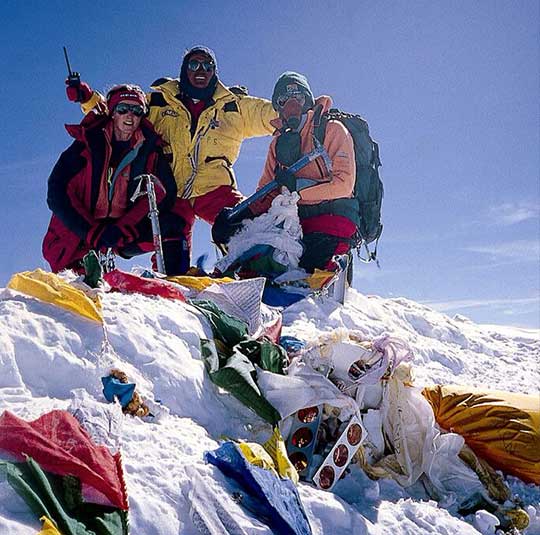 Posts about South Col route / 1996 / 1st SA Everest expedition: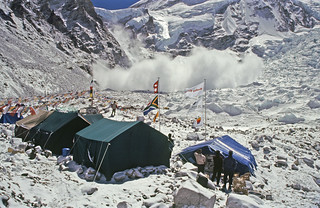 Posts about North Ridge route / 1998 & 1999